Colonel G's Cream Ale - 24 Case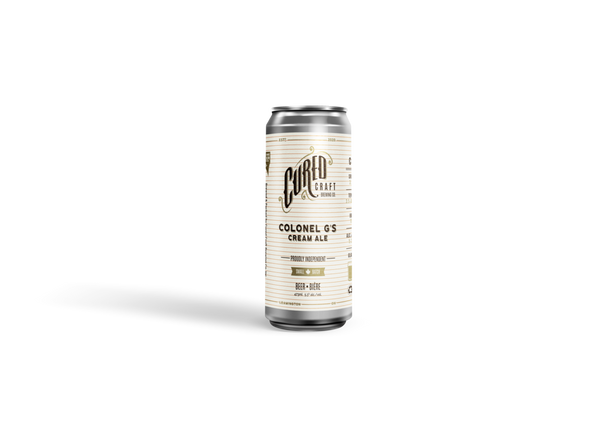 ABV 5.3%. | IBU 19
With a tip of the hat to our past, this cream ale is a modern version of the original American lawnmower beer. Thirst-quenching yet full-bodied.
Aroma: Maltiness, sweet corn-like aroma, balanced ester profile.
Appearance: Pale gold, medium head retention.
Flavour: Low to medium hop bitterness, moderate malt sweetness, subtle corn flavour.
Mouthfeel: Medium body, crisp and thirst-quenching finish.
SKU: 24 x 473mL cans
Limit one per household.