S.O.S. Oatmeal Stout - 24 Case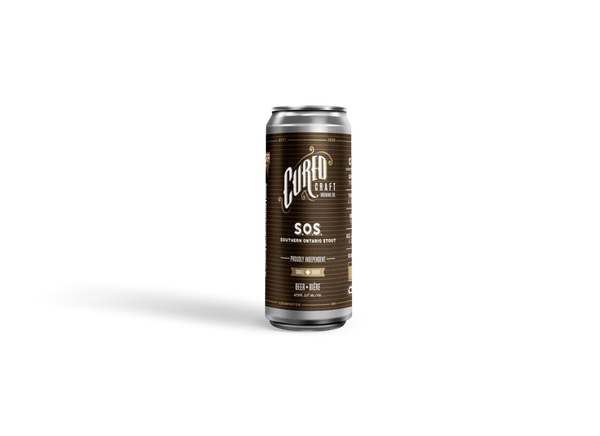 ABV 5.0%. | IBU 34
Dark chocolate with oats and stone fruit make this Southern Ontario Stout enjoyable all year round.
Aroma: Mild roasted malt aroma, chocolate, coffee, oats, mild fruitiness.
Appearance: Black in colour, thick creamy tan coloured head.
Flavour: Complex and balanced roasted malt flavour, coffee, oats, chocolate, stone fruit.
Mouthfeel: Full Body, velvety smoothness, creamy, medium carbonation.
SKU: 24 x 473mL cans
Limit one per household.